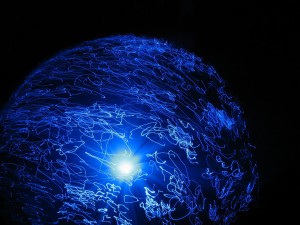 Disclaimer: The opinions expressed by the guest blogger are theirs alone and do not reflect the opinions of ASEOHosting.
Are you not getting the volume of search traffic that you feel you should or could be getting? There might be some very simple reasons why.
According to Google engineer Matt Cutts, there are some basic SEO mistakes that many webmasters make. Here are those mistakes along with some suggestions to fix or avoid them.
1. Your haven't ensured your site is crawlable
One of the biggest mistakes people make is having a website that can't be crawled. Google uses "web crawlers" (also referred to as GoogleBot or bots) to go out and find web pages to be indexed. If your content can't be easily found by the crawlers, Google won't be able to index your content.
The Fix: Click on various links within your site to make sure its pages can be reached. It's best to click on the cache of your page/website at Google's search results. Click on the link that says "Text-only version."
2. You're not using the right words
Sloppily stuffing your site with keywords is not the way to go anymore. However, you still must produce content based on what people are looking for at search engines if you want your site to be found.
The Fix: Choose keywords and build pages around them. Fortunately, you don't need to worry about keyword density nearly as much as before. If you're producing content that gives searchers what they're looking for, your site has a better chance of being found.
3. You focus too much on link building
Once upon a time, building links was a huge part of obtaining good rankings. If you focus too much on link building now, your website will not survive long term.
The Fix: Link building is still effective, but most of your focus should be on creating high quality content. You should also do what you can to establish a strong presence within your niche.
If you do those two things, link building will be done for you by your readers and other website owners in your niche.
4. Your website titles and descriptions are subpar
Many webmasters treat their titles and descriptions like unimportant afterthoughts. Titles and descriptions might seem like small elements of a website, but they can make a big difference in your results.
The Fix: Pay careful attention to the titles and descriptions that you use. Remember: in search engines, your description shows up underneath the link to your website. It should be written in a way that makes people want to click to visit your site.
5. You're not paying attention to webmaster resources
Google provides information about users' websites, and the company also provides helpful articles, blogs, forums, and videos. Use these free resources!
Webmaster Tools (google.com/webmasters/) will show you errors that Google has detected on your site. Here is a link to other resources that Google provides to help you improve your site so it can rank better – searchenginewatch.com/article/2264264/Top-Google-Website-Optimization-Resources.
To Summarize
Make sure your site is crawlable, write articles using words that searchers are using, and focus on content over SEO. See if you can improve your titles and descriptions, and use Google's free resources to stay on top of the latest in search engine optimization.
About the author – Tom Fanelli is one of the nation's leading experts on website development and SEO, SEM, and social media marketing. With almost two decades of corporate and small business experience, Tom travels the country as a featured speaker, sharing his insight on online customer acquisition and lead generation for companies like Intuit, Microsoft, and Sage Software. He has also worked closely with the Southwest Florida Small Business Administration. Tom takes a tactical approach to lead generation by maximizing every step of the conversion process through A/B and multivariate testing methods. Because every business is different, Tom uses concrete data and analytics to make fluid decisions based on fact, not popular opinion. As Google algorithms and online engagements change, Tom keeps his wheels greased by constantly studying, testing, and implementing new SEO and SEM techniques. Tom enjoys sharing what he's learned to audiences across the nation. When off the lecture circuit, Tom enjoys music, martial arts, and spending time with his wife and two children in the San Francisco Bay Area.