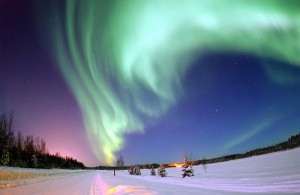 2014 is off to an explosive start. Brands blew up social media feeds during the Super Bowl, and Matt Cutts laid down the law on guest blogging, a topic which we have already addressed in a previous post. Don't worry though, it's not all gloom and doom. SEO has always been a constantly evolving business, and those who succeed employ a variety of tactics that include guest blogging, social media, and content marketing. To help you out, we gathered some of the best articles on these subjects from January. Enjoy, and if you're looking for the same great content the rest of the month, don't forget to check in with us on Twitter, Facebook, and Google+.
SEO
Well, it's the beginning of yet another year and we've seen plenty of changes in the SEO world throughout 2013 including Penguin and Panda updates, the domain crowding release, the rise and rise of mobile search and, very recently, the announcement from Yandex of the removal of links from its algorithm.
It appears from the way things are headed that SEO is coming back. Coming back in the form of social media. Companies like Google and Facebook would like to see organic search go away and everything go to pay-per-click advertising.
Business owners and online marketers already know how valuable SEO is. That is why SEO is a big part of their overall marketing efforts. Once you've set up a well-established SEO campaign, it's time to look towards expansion.
Has your brand taken advantage of the Google Authorship program yet? If not, you're missing out on a powerful way to increase your visibility, establish yourself as an authority, and get some special treatment with Google as a bonus.
Are you ready for some brand new (and some not so brand new but "it's time to pay attention") things when it comes to SEO? Well, ready or not, here they are.
It happened again. Google's head of web spam Matt Cutts told the digital world that another link earning tactic is dead. Well, that's at least what most inexperienced SEOs took away from a post Cutts published on January 20, 2014.
Whether they saw it coming or not, and whether they believe it or not, everyone in SEO sat up and noticed when Matt Cutts declared that guest blogging is dead.
As the entire search world knows, Matt Cutts released a post last week – I'm paraphrasing – warning us that Google now considers "low quality guest posting" to be spam under their guidelines and will begin to take action in accordance with those beliefs.
I noticed at the end of last year that my image wasn't coming through on search results as often as it had been. I don't mean the Google+ links that show in the search results because they always show my image.
Content Marketing
Seventy-two years. That's how long the popular daytime soap opera, "Guiding Light" aired. What's amazing about this show isn't the fact that it is the longest running television drama in history, nor is it the fact that it started as a 15-minute radio show.
You know explainer videos, right? They're those short, engaging online videos that a lot of companies are using on their websites these days. They're typically 60-90 seconds in length and they explain and promote a company, a product, or a service. They come in many forms, the most popular being "animated."
For the last year or so there has been an increasing amount of conversation (and hype) around the subject of content marketing for e-commerce sites. However I see very few people in the digital industry actually using specific key performance indicators that help understand what content marketing efforts are actually working or not.
WordPress is the most popular CMS in the world. I have used WordPress for more than 7 years and in that time it has proved itself to be an extremely reliable platform. Every update that has been made to WordPress over the years has been genuinely useful, and the only hiccups I've experienced have been due to my own errors.
With a community of creators uncomfortable with the value of virality, an audience content to watch grainy dashcam videos, and platforms that discourage sharing, is a hit-machine for audio possible? And is it something anyone even wants?
Social Media
While some large, national companies, like McDonald's, are happy to have followers from anywhere and everywhere, smaller, niche businesses can benefit greatly from reaching people and growing a following in their own industry.
Wondering what works and what doesn't for your Facebook page? Or are you overwhelmed with all of the Facebook tactics you read about? No matter how long you've had a Facebook page, it's good to review some of the basics for creating a page for your business.
If you're a brand with a social media requirement and you're looking to hire agency support, you have several options open to you. Pretty much every marketing agency now offers social communications as a service: you could go down the PR route, the advertising route or the SEO route.
Are you among the many who say "Oh no! Not another social network! Why should I care about Google+?" You may have heard people saying it's a ghost town, or that it's only for techies. The people who write these things are, quite simply, wrong.
We'll finish up this month's roundup with Matt Cutts answering the question, "Are Facebook and Twitter signals part of the ranking algorithm? How much do they matter?"

Image: Flickr/Beverly & Pack