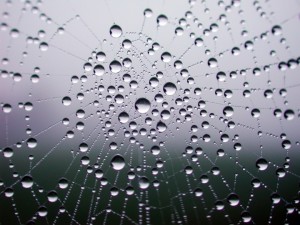 Since it first exploded onto the scene back in 2003, WordPress has established itself as one of the best content management systems in the world. It's not terribly difficult to see why, either. It's got one of the most user-friendly interfaces around, and is equipped with excellent features and functionality for both free and paying users. Because of this immense popularity, there exists a staggering amount of plugins with which writers can optimize their blogs.
One thing I (and many others) love about the platform is that much of the SEO is already built into the blog design. Using a tool such as All-In-One SEO should truthfully be enough for even the biggest SEO newbie to properly optimize their blog posts. However, that doesn't mean proper optimization is a cakewalk. If you aren't taking the necessary steps to write SEO-friendly posts to begin with, you're not tapping into the full potential of the platform.
Today, we're going to discuss how you can ensure your blog is properly optimized outside of what you'll get using SEO tools. We're going to skip the beginner's stuff – post quality and timing, permalink structure, tags, keyphrases, and pingbacks – and instead zero in on a few more advanced tips and tricks.  These are the things your SEO tools aren't likely to do for you; they're all tactics you're going to have to implement yourself.
Your blog will be better for it.
Make Sure You Understand LSI – And How To Harness It
Often referred to as a distant relative of SEO, LSI – or Latent Semantic Indexing – is essentially an algorithmic method used to classify, categorize, and sort documents. It's considerably more structured than SEO, and actually tends to see quite a bit of use from search engines such as Google. In this context, it's designed to reduce keyword-stuffing, seeking out content that is written organically and reads naturally.
To harness LSI, you'll need to first know what your primary keywords are using Google Analytics. From there, it's a simple matter of seeking out synonyms and synonymous phrases.
Get Rid Of Comment Pages
There's really no reason to use paginated comments unless you're positively inundated with readers (in which case, you've probably already optimized your site properly). It's honestly just needless clutter, and it's got the potential to screw up your site's SEO even further.
Use Pages Instead Of Posts
For more important content that you want to see ranked, it's recommended that you use pages instead of posts. The reason for this is simple: users can't comment on pages, meaning they can't mess up keyword density. You thus have more control over what appears there, along with the ability to link that page from your main page, giving it more 'juice' and traffic.
Use NoFollow Selectively
As you well know, structuring your website properly is one of the more important steps to seeing it ranked.  You're going to want to tweak your site so that the 'link juice' flowing into it goes where you want it to go. It's a technique known as NoFollow sculpting – certain pages (such as your "about" page) simply don't need to be as powerful as others.
NoIndex Archive, Category, Pagination or Tag Pages
The problem with all the pages mentioned above is that they're honestly just extra clutter for search engines to crawl their way through. Setting all but one of them to NoIndex will allow search engines to more easily find their way to your site's content.
Ping Search Engines When You Update
Exposure is something you're going to want to shoot for. With that in mind, whenever you add new content to your site, be sure to ping search engines in order to let them know. There are plenty of automated services designed to do this for you; you can set them up in Settings->Writing->Update Services.
Build Links Naturally; Shoot For High Quality Traffic
Lastly, build links to your site naturally, through awesome guest posts, top-notch content, and collaboration with big names in your particular niche. Doing all of this will ultimately allow you to bring more high-quality traffic to your site, increasing any potential conversions in the process.